When Building a Home, Should You be the General Contractor?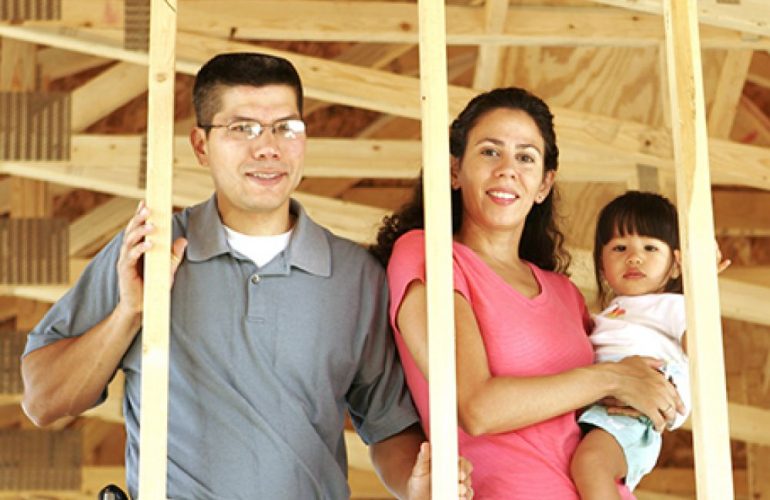 Being responsible for the construction of your own home is complicated, challenging and disruptive, but it can be rewarding on many levels. For those who feel capable of tackling the job of General Contractor (GC), here are some things to consider.
You!
Before making the decision to be your own GC, take stock of your personal attributes. The following are some questions to think about:
Do you understand construction principles?
Are you detailed oriented and equipped to track the financial information associated with a large building project?
Do have the time to devote to this project?
How well do you manage people?
These questions are meant to stimulate your thinking, and get you started on an honest evaluation of your abilities, but they are not the only questions to consider. Take some time to visualize the step-by-step procedures needed to build a house, and how you fit into that process. After that exercise, if you feel prepared to manage the construction of your own home, congratulations, you are now the general contractor and on your way to saving a lot of money.
The General Contractor (GC)
Now that you are your home's general contractor, that should become your 'day job'. By taking on this role, you must devote the same amount of time and energy to the project as a paid GC. There is no room for shortcuts during the construction project just because you are in charge.
General Contractors provide many services and you should provide these services too:
Be thoroughly familiar with all specifications in the blueprint
Develop a pool of sub-contractors with the skills to cover all construction requirements
Be familiar with applicable building codes, licenses, and other legal issues
Understand how to deal with delays and other disruptions in the schedule
Identify multiple suppliers for critical building components, and know lead times when ordering
Examine work in progress to ensure specifications are being met
As with the questions to ask yourself regarding your personal capabilities, you should consider the specific job requirements of a GC, and make sure you can execute these requirements in a satisfactory way.
Money
Because you are now both owner and builder, you have an additional responsibility that a typical GC does not have. You are responsible for making the financial arrangements that underpin the project. These arrangements require finding a construction loan, and securing a mortgage on the finished property. In the past, owner-builder loans were difficult to obtain, and traditional lending institutions like banks and mortgage companies were overly cautious when it came to lending money to owners who planned to be the General Contractor. Today these types of loans are still avoided by most traditional institutions, and the qualification process is still extremely difficult. However, the demand for owner-builder financing is on the rise, and there are viable lending options for people who want to build their own home, their way!
Money is the most common reason people choose to be their own GC. After all, saving the cost of the GC can amount to many thousands of dollars off the total cost of construction. According to Carl Heldmann, nationally known homebuilding author, owner builders can save 25% of the cost of building a house. Quality can be another reason a person chooses to be their own GC. There is a lot of truth to this approach because you, as the owner, will seek 'perfection' in every aspect of construction.
It is important to shop lenders as carefully as you do for sub-contractors. You need to find the best loan terms for your particular needs, and partner with a lender that specializes in owner-builder financing. You will also need to decide on the type of loan or loans you need. You must choose between arranging for two separate loans that cover construction and a mortgage, or finding a single loan that combines both construction financing and a mortgage (construction to perm financing). There are advantages to both, but it is most advantageous to obtain two separate loans. The reason for separating the construction loan from the mortgage is as follows:
You get locked in on construction costs with a construction to perm loan, and almost always have to go back to the bank for additional financing before the house is complete. This increases the amount of your mortgage.
You are in a stronger position to negotiate with a banker when you have a physical structure on the property rather than a set of blueprints.
Lending institutions can charge a higher interest rate for the mortgage part of the construction to perm loan because many borrowers are willing to pay a bit more for the convenience.
A construction to perm loan does not allow the borrower to tap into the sweat equity that gets created during the construction process and the borrower acting as the GC.
The biggest advantage to combining the loans is that you are qualifying for both the mortgage and the construction loan in the beginning, so funding for both phases is assured. But this can lead to a higher interest rate on the mortgage.
Acting as your own GC requires a combination of skills and aptitudes, but the good news is that most people are capable of performing this role with some research and a lot of patience. Overseeing your own home as it comes out of the ground is an unforgettable experience, with many benefits. Of course there is that intangible sense of accomplishment, but there are many tangible benefits as well:
You save a lot of money! Typically 15% – 25%
Your home is built exactly as you intended
You know which subcontractor to contact if some aspect of construction develops problems later on
You minimized risks inherent with hiring a GC, such as significant time delays, cost overruns, contract disputes and questionable craftsmanship