Testimonials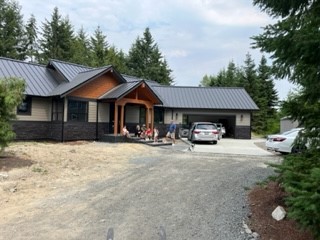 It's a Dream Come True
"Thanks for making our dream come true."
Owner Builder, S.W & D.W.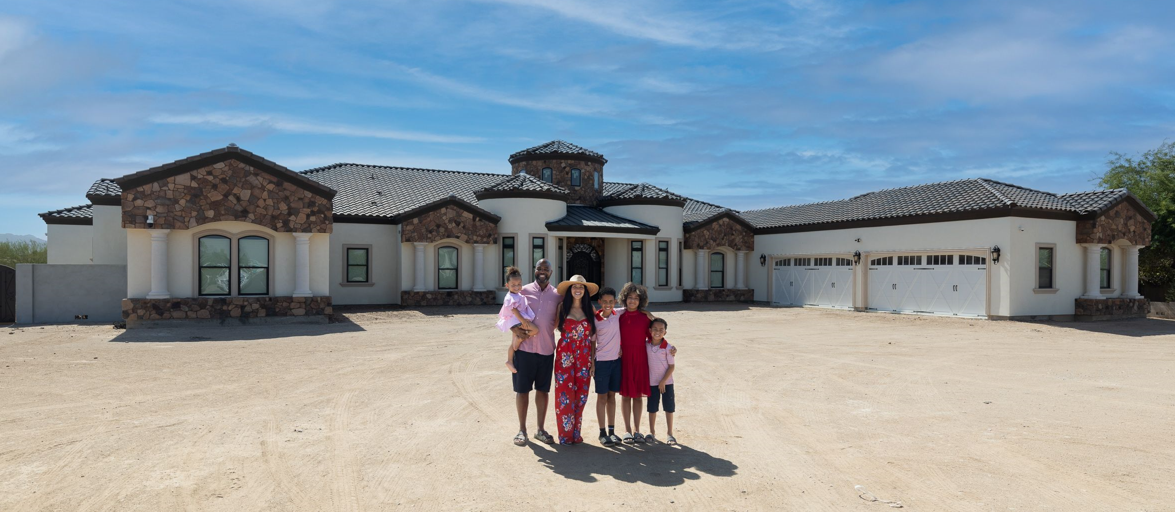 It was all a dream, but now it is reality
"I wanted to thank you guys again for helping me achieve my dream, which I had since I was a small child, you guys are truly God sent for opening an avenue which I needed and made it possible to pave the way. Thanks for believing in our dreams. I hope I can work with you guys in the future, as I have more dreams to fulfill and will definitely be reaching out to Fred soon to discuss. Keep up the Great Work and let me know if you guys need anything from me. IT WAS ALL A DREAM, BUT NOW IT IS A REALITY!!!!!!!!!!"
Owner Builder, R.J & S.J.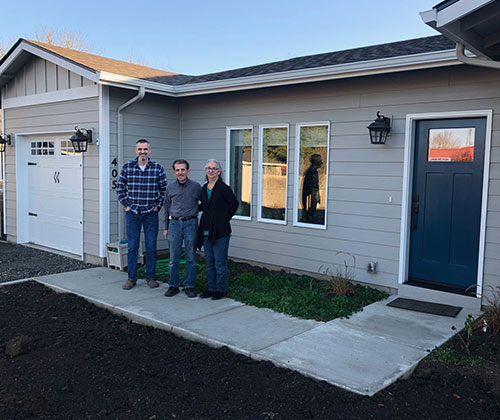 "My in-law's rent was going up and up and my wife and I couldn't find affordable housing for them. I've been a builder my whole life and we had some money set aside, so building a small house for them seemed like a great plan. Unfortunately, I couldn't find a bank willing to finance it. They all seemed to want me to finance 90% of the project before taking their cut.
Owner Builder Loans was not only willing to finance a much larger portion of the project than anyone else, they were happy to offer advice on how to make the process less expensive. Fred at OBL explained how the cost of financing would be less if I kept my loan duration short, so I did! My 1,000 sq ft house took just under four months to build. I took my first draw a little over a month in, so my loan duration was under 90 days.
Miles made the draw process simple and straightforward. Draws were processed extremely quickly. I was able to obtain permanent financing just a few days after I had my final building inspection. OBL was very helpful there as well. They promptly provided my lender and title company with everything they needed. If my testimonial sounds like a sales pitch for OBL, it's because I REALLY like this company. When I found them, I had a hard time believing it wasn't a scam at first. They are the real deal!"
Owner Builder, T.W.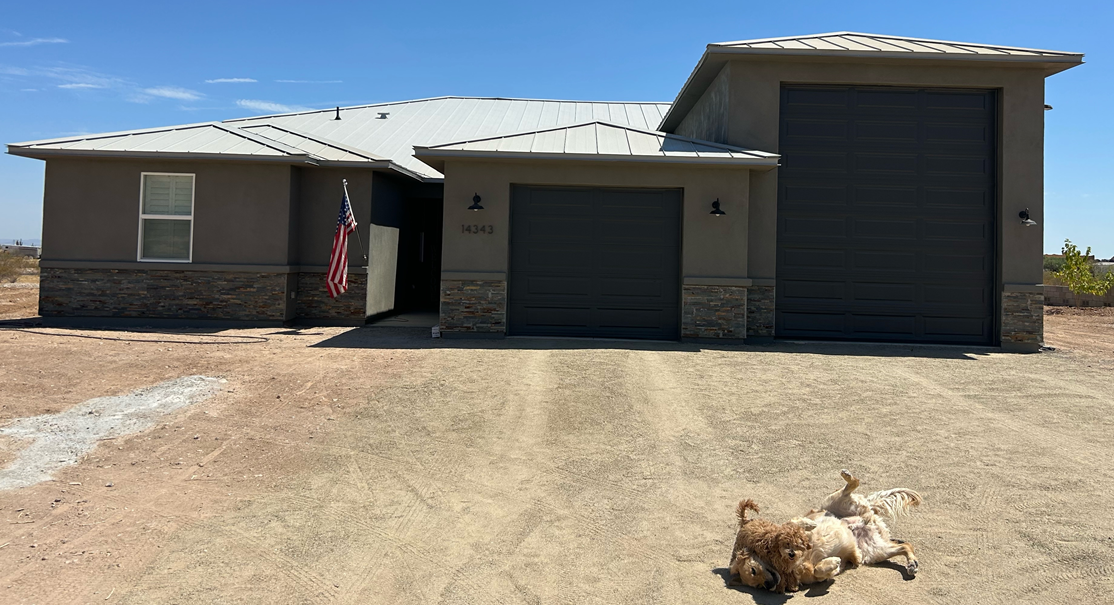 Opportunity To Build
" Owner Builder Loans gave me the opportunity to build my family a beautiful home in a short time. Very great to work with! Hope to work with them again soon."
Owner Builder, S.P.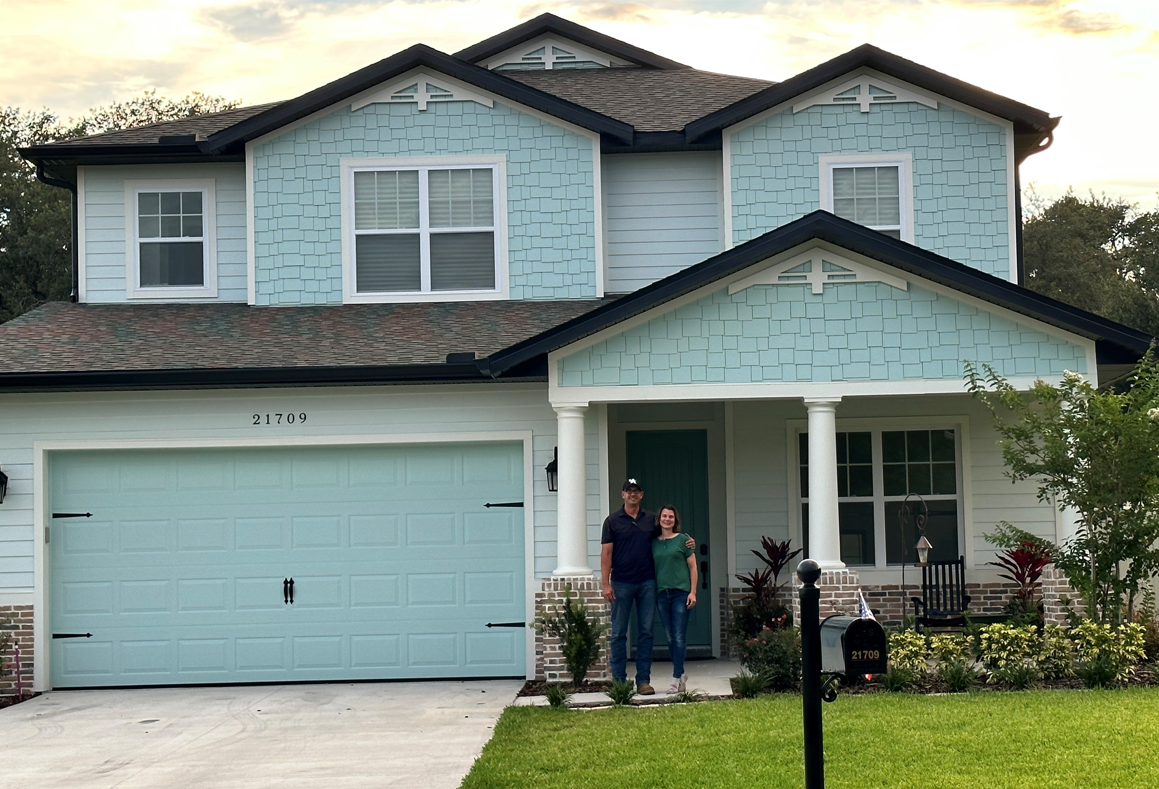 Dream Home a Reality
"Thank you so much for helping us with making our dream home a reality"
Owner Builder, K.M & B.M.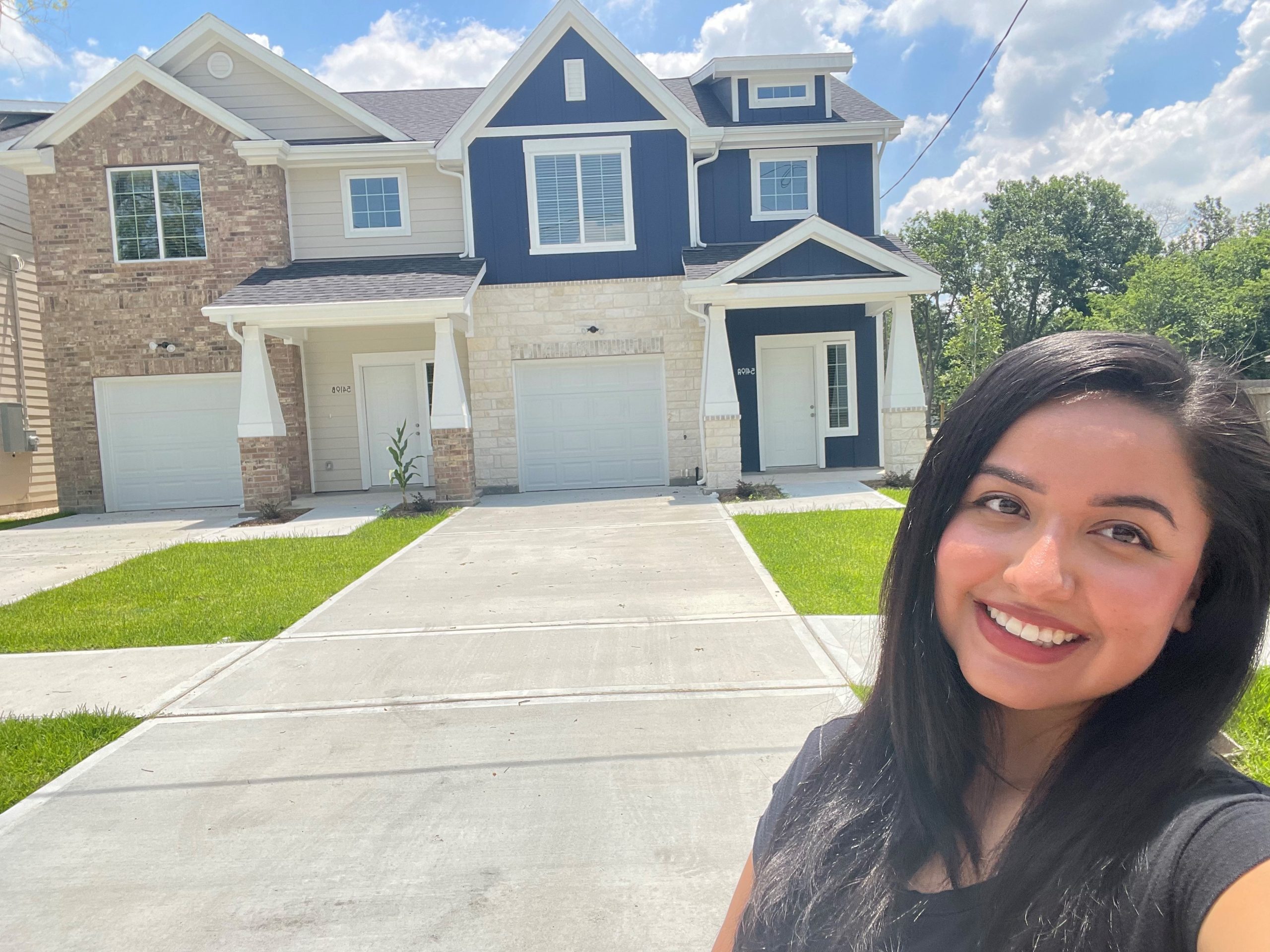 Making My Dream Happen
"Thank you both so much for helping guide me through the process. I am so thankful to Owner Builder Loans for making my dream happen. Please share my thanks with the rest of the team."
Owner Builder, A.R.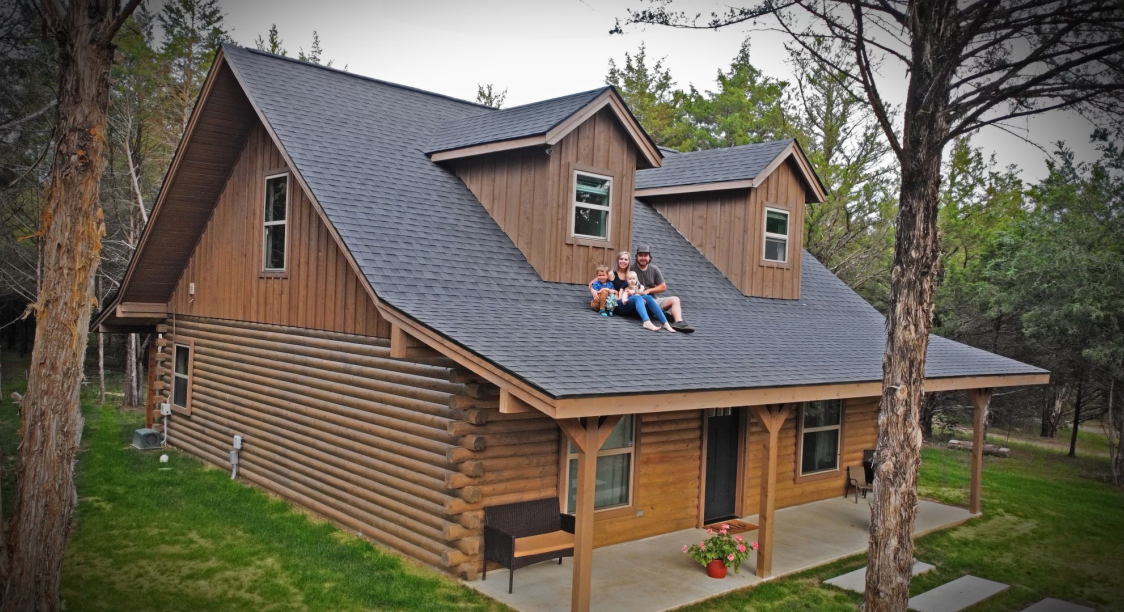 Growing Our Memories
"We started our adventure Memorial Day 2021 at an Airbnb in Broken Bow. We stayed in a homey little cabin home surrounded by lush woods all around us. It reminded us of being home in the mountains in Canada, but still in Texas. That day we decided to sell our HOA community home and move to the country to build our own log home. We had a very difficult time finding a lender that would help with our unconventional build and let us be our own general contractor. Owner Builder Loans was referred to us and they helped make everything possible. They were quick to get our loan approved and very responsive to all our questions. We are so thrilled to continue growing our memories in our new home. I would recommend Owner Builder Loans to anyone who wants to build their own piece of paradise!
Thanks again!"
Owner Builder, A.D. & A.D. and Family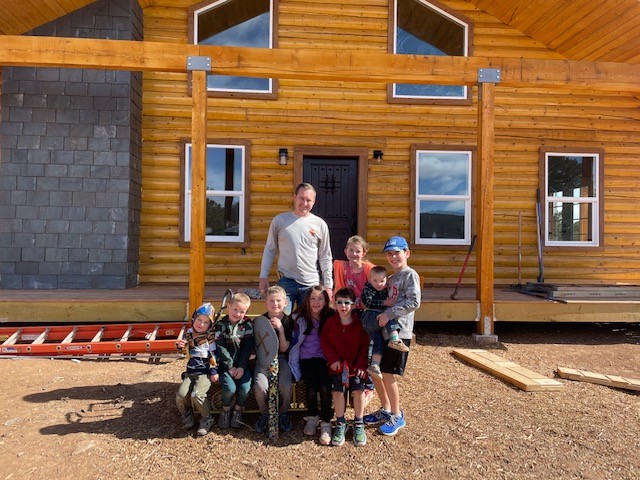 A Dream Became Reality
"Dear Fred, Patsy & Everyone at OBL, thank you from the bottom of our hearts. We are Still in disbelief of your generosity. Thank you for your kindness to us and for making it possible for us to build our dream home. This dream started 10 years ago as a drawing on a napkin and now it is a reality. You all have been so enjoyable to work with and so helpful every step of the way. We are so thankful to all of you and if you are ever in our area please stop by. We would love to meet you in person! With so much gratitude."
Owner Builder, R.B. & L.B. and Family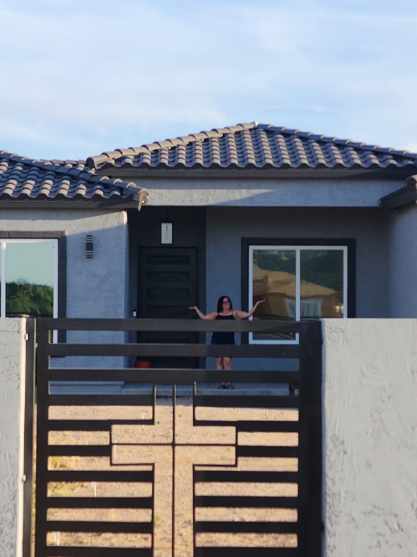 Dream Home
"I strongly recommend Owner Builder for anyone who is looking to make their dream house a reality. Building a house can be a very stressful process; this is why you need a team that will come alongside you to ensure you do not miss a single step. Fred assisted with the initial loan approval & then handed my account over to Patricia & Madline who work in the office. The team explained the entire process & held my hand every step of the way. The draw process was easy as I was able to acquire funds when needed. When my home was complete, they helped me get my refinance done in record time. It was a pleasure & comforting to have such a great support team as I built my dream home. Thank you, Owner Builder!!!!"
Owner Builder, L.R.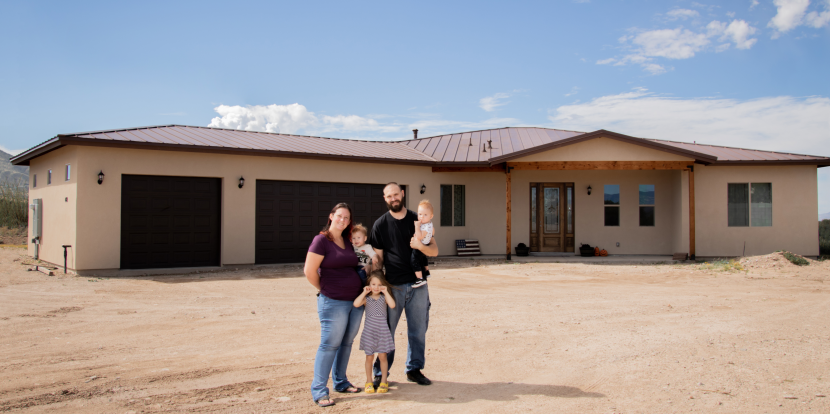 Stress Free Dream House
"Being able to build our house through you guys (OBL) was stress free. Any time we had a question we always received an immediate answer or response from you. You guys were beyond helpful, professional, and personable. If we build another house we wouldn't go through anyone else. We would highly recommend you to anyone else looking to build their dream house."
Owner Builder, J.B. and J.B.
Loving Our Dream Home
"Owner Builder Loans, LLC., were great to work with! We spoke with Fred and then Miles before securing the loan. The online process was easy, and everything was explained very well.
One year later and we are LOVING our dream home. We are so thankful to have found a place that would work with us as owner builders. Highly recommended!!"
Owner Builder, D.M. and J.M.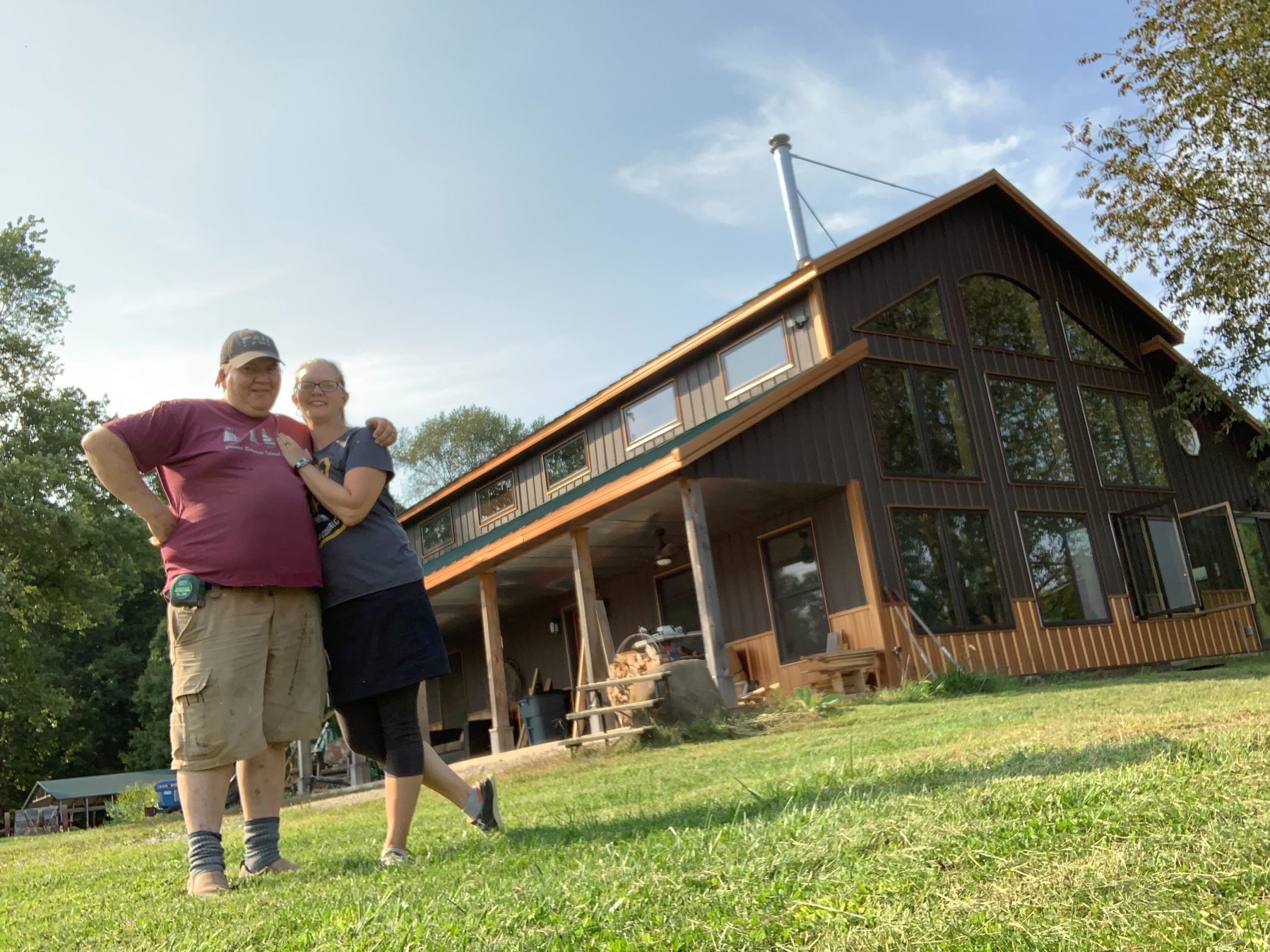 Easy To Work With
"When we decided we wanted to build our house, we first began to work with a contractor. However, the contractor's estimates kept increasing and he wanted to alter our floorplan significantly in order to keep costs down. We were thankful for Owner Builder Loans. They were so easy to work with. They walked us through the process of setting up an estimated budget and draw schedule. We would absolutely recommend Owner Builder Loans for any family building their own home."
Owner Builder, S.K. and K.K.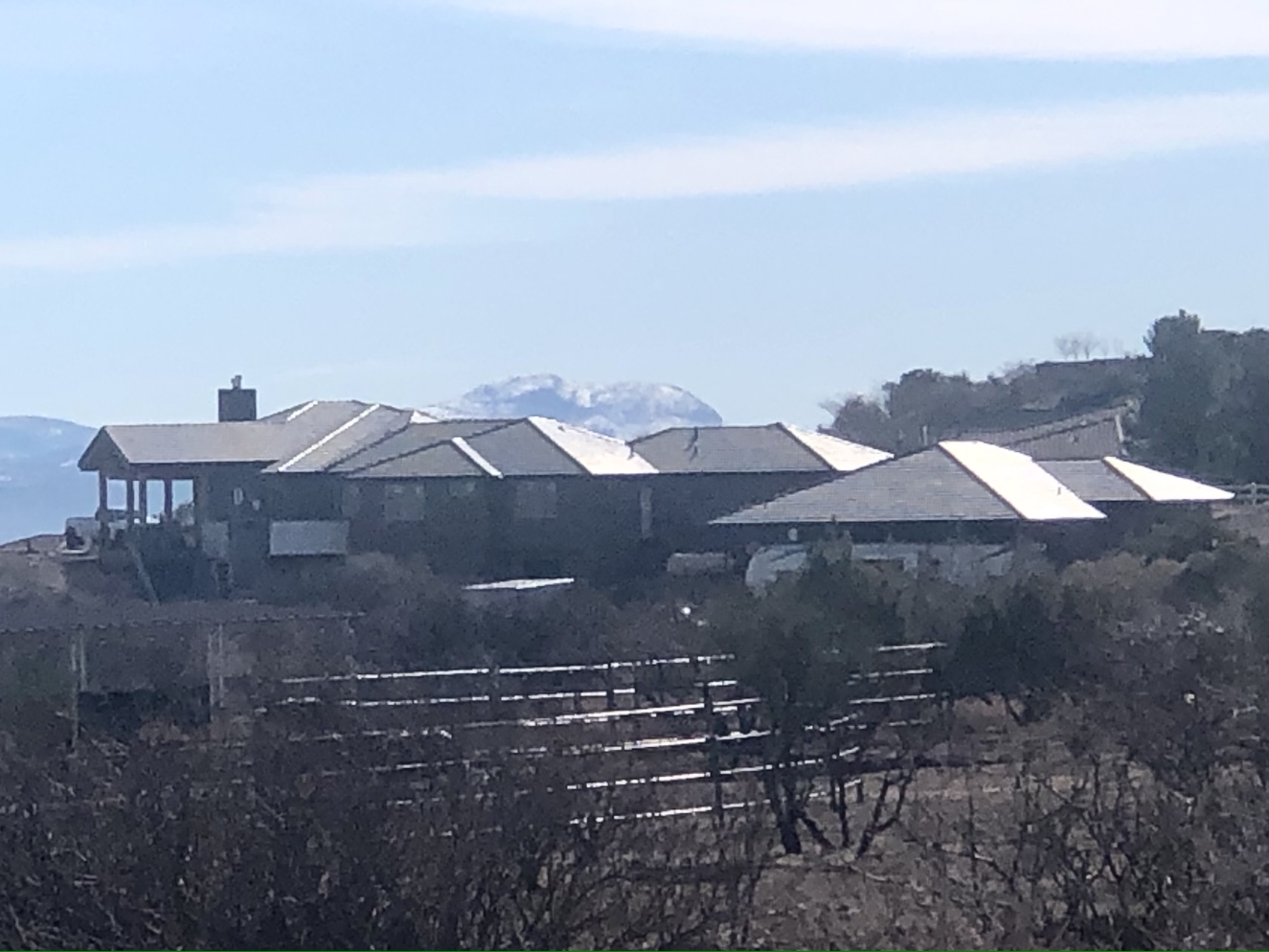 Couldn't Have Done It Without You
"Miles, can't thank you and your father enough for your help in building our dream home. We are still finishing small details, landscaping and other. We could not have done this without you. We have close to a million in equity. We get lots of offers already. I will send more pictures. This one is a distant pic showing house and shop. The neighborhood is very happy too. Thanks again"
Owner Builder, M.R. and M.R.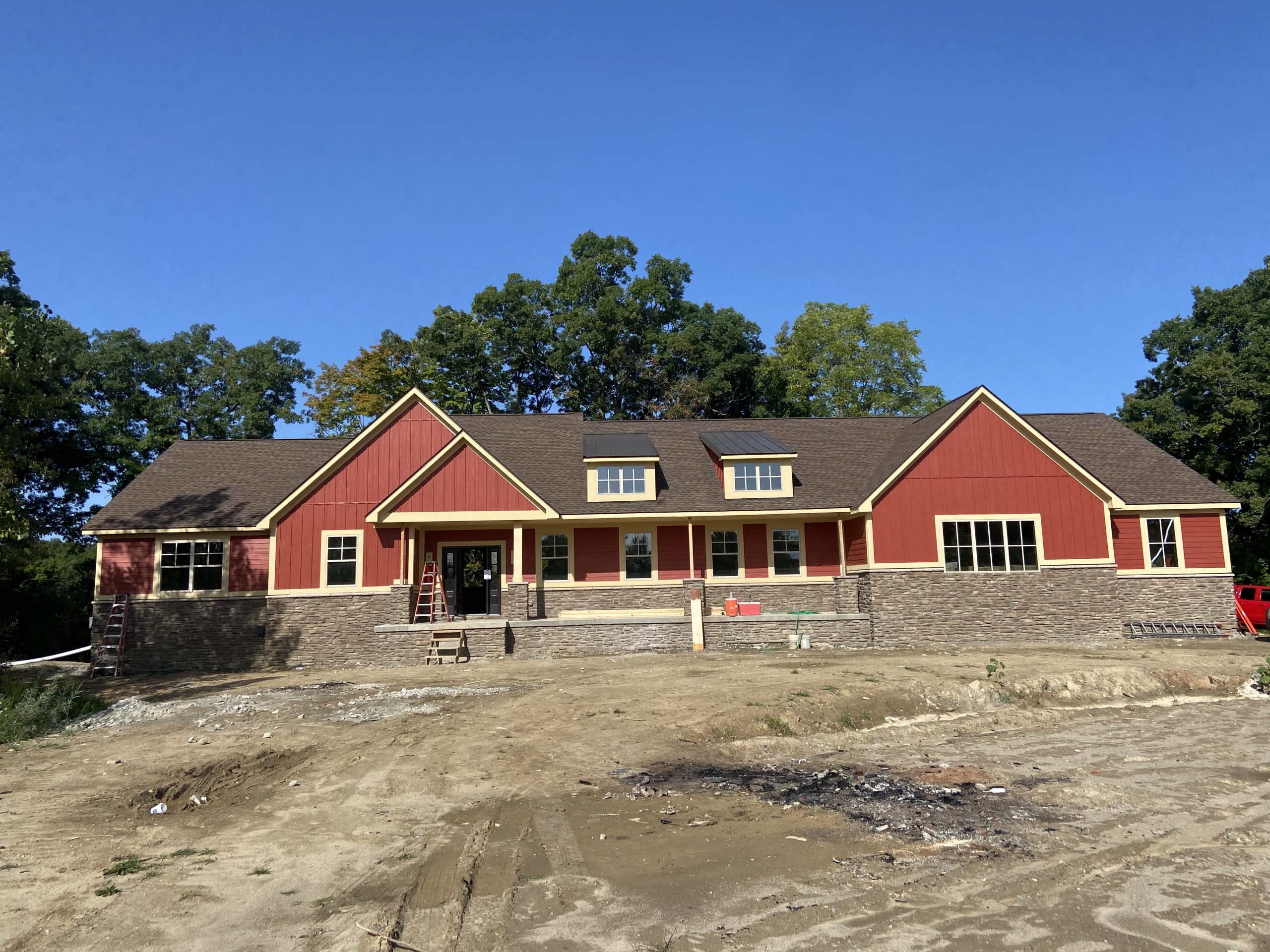 Freedom and Flexibility
"Being self-employed, it was next to impossible for us to secure financing, but not only were you willing to chance on us, but the whole process couldn't have been easier! We had all the freedom and flexibility we needed to get the job done the way we wanted to. Building a house is difficult enough; financing it shouldn't be. And you may quote us on all that! If you were closer, I'd let you bring the beer and pizza, not only so you could see the house, but so that you could meet the little bird that now carries your name. I have to say, he's the smartest little budgie I've ever had, and he certainly brought us a lot of joy through it all too!"
Owner Builder, Mr. & Mrs. M.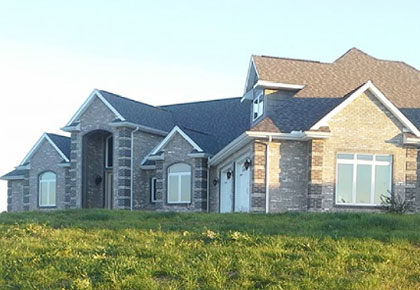 Exceptional Service! Thank You
"Working with Miles and Owner Builder Loans was a very positive experience for us when building our home. They truly know the meaning of "customer service" and were always attentive to our questions or concerns. I would highly recommend them to anyone wishing to build their own home."
Owner Builder, T. and N.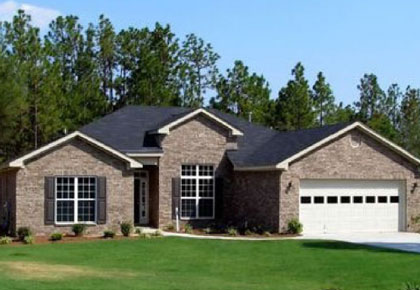 Goes Above and Beyond
"I started out building the first house for myself, but before it was even completed I had people offering to buy it. Being a single guy, how could I pass that up? I finished one house last November and am just starting on another one. The folks at Owner Builder Loans have been nothing but good to me. They are happy to go out of their way to help."
Owner Builder, S.H.

Dream to Reality!
"I want to thank you for assisting us in making our dream home into a reality. Your organization has allowed my family and I to build a dream home that otherwise would not have been possible. I will not hesitate to recommend you to anyone I come across that may be wanting to do likewise.
Again, a sincere thank you from myself and my family."
Owner Builder, M.M.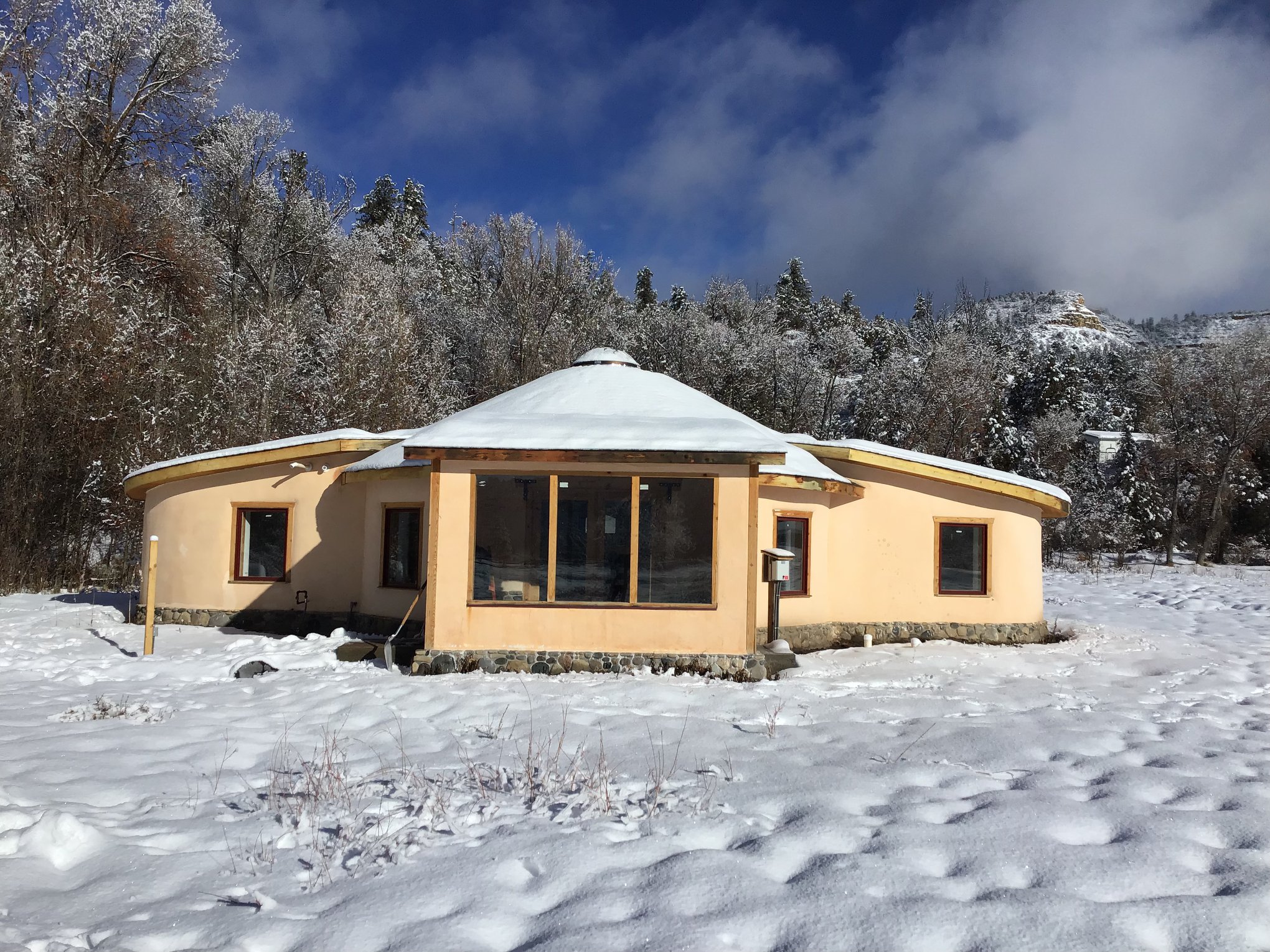 Creative Approach to Credit Hurdles
"Just wanted to say how much we appreciate the professionalism of the Owner Builder Loans' team. We had a few credit hurdles to overcome to get financing on our second home (which was a strawbale) and their team found creative ways to help us achieve our goals. The responsiveness for both communication and processing draw request was outstanding. Thanks so much and we will definitely be using OBL again on our next build-out!"
Owner Builder, T.W.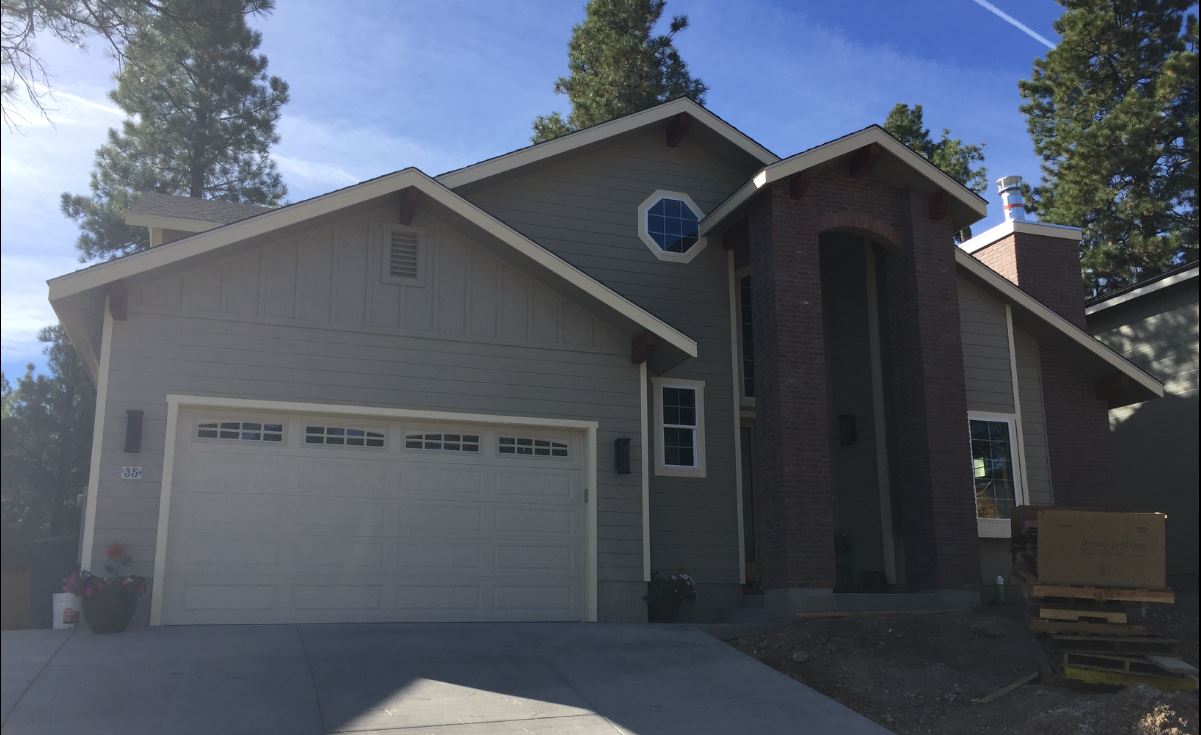 Great to Work With
"Miles and his team at Owner Builder loans have been great to work with from start to finish of our new home project. I would highly and have highly recommended them to many of my friends and family. Thanks Miles we couldn't of done it without you guys ! Todd G"
Owner Builder, T.G.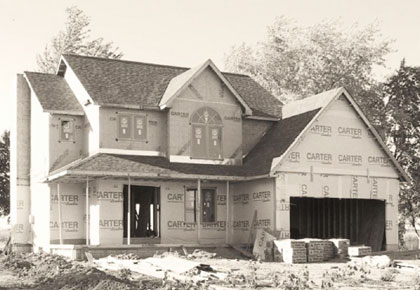 Financing Flexibility
"It's just good business. The home construction loans from Owner Builder Loans gave us the financing flexibility we needed. There's been a lot to learn, but with help from our family and friends plus a great working relationship with the staff at Owner Builder Loans, we should be able to move into our new home by Christmas."
Owner Builder, S.L. and J.L.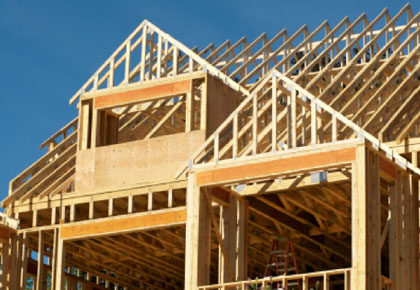 You Make It so Easy
"Thank you for another easy-to-close construction loan for my clients. You make it so easy for them to build their own home - their way. My clients tell me they never have any issue with their draws and you handled everything with such professionalism and support! They are thrilled and so am I."
Mortgage Broker, J.R.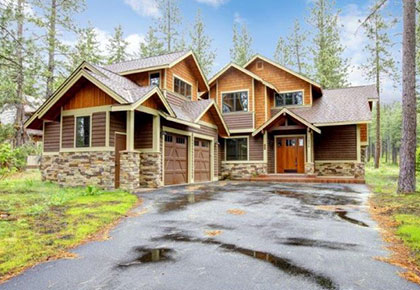 So Glad We found You
"I had searched for months trying to find owner builder financing and was told 'no' so often that I almost gave up. I am so glad we found you guys. I can't thank you enough for helping us build our dream home. Your draw process was great. It was so easy and we were able to keep things moving and on time. No small feat! Thank you again for making our dream possible. We love our house!"
Owner Builder, P.T.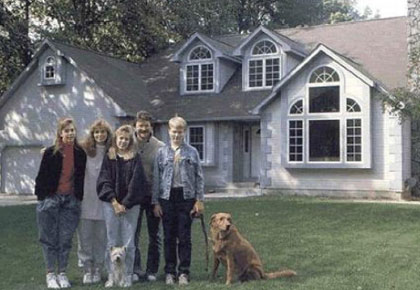 A Real Asset for the Owner Builder
"The construction draw program is a real asset for the owner builder. It gave us excellent leverage in minimizing our building costs. Plus everyone at Owner Builder Loans tried to make the entire process from orientation to closing as simple as possible which we really appreciated."
Owner Builder, D.M. and B.M.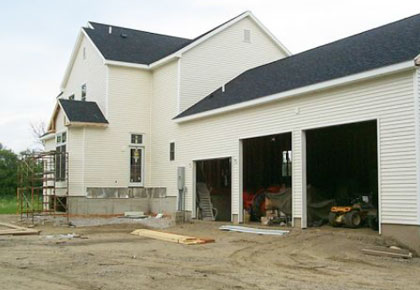 Time is Money
"Time really is money, especially when you have a dream and you're building it yourself. It is all about the loan and having flexibility, buying power and control. This loan is a piece of cake. Whenever I need a draw, I make a request and the check arrives in a couple of days."
Owner Builder, M.K.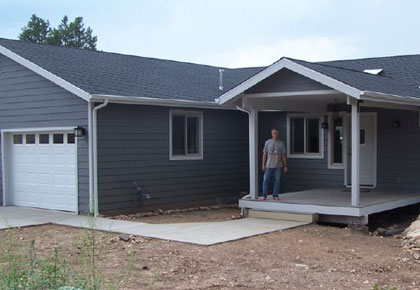 Local Banks Turned Me Away, Owner Builder Loans Did Not!
"I had spent a year attempting to secure construction financing from local banks . As soon as I brought up the concept of owner builder I was turned away. Research turned me to Owner Builder Loans, and I was pleasantly surprised. The application and pre approval was efficient. Whenever I had a question someone returned my call promptly and there was little to no delay with their draw system. I would encourage anyone attempting to be an owner builder and in need of financing to give Owner Builder Loans a call."
Owner Builder, P.S.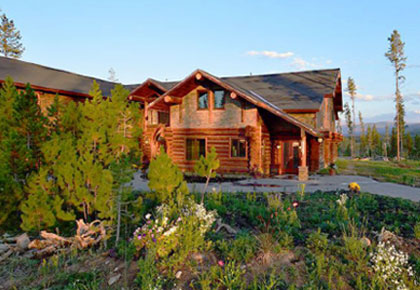 Building a Quality Log Home
"I just wanted to let you know how incredibly impressed we were working with your team. Your loan program made it possible for us to act as owner-builders, something the local banks were not willing to do. Plus, your unlimited draw system helped us to build a quality log home on time and on budget. It was a real pleasure working with you. If we ever decide to build again, we would choose Owner Builder Loans - without hesitation."
Owner Builder, J.R. and C.R.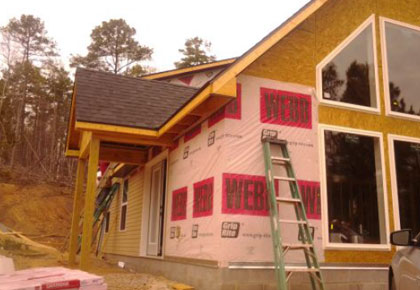 All My Questions Were Always Answered
"Owner Builder Loans allowed our dream home to become a reality. We saved money by ordering draws only when they were finally needed. Having this money immediately available allowed us to negotiate the very best in prices from our suppliers and subcontractors. Thank You."
Owner Builder, J. and R.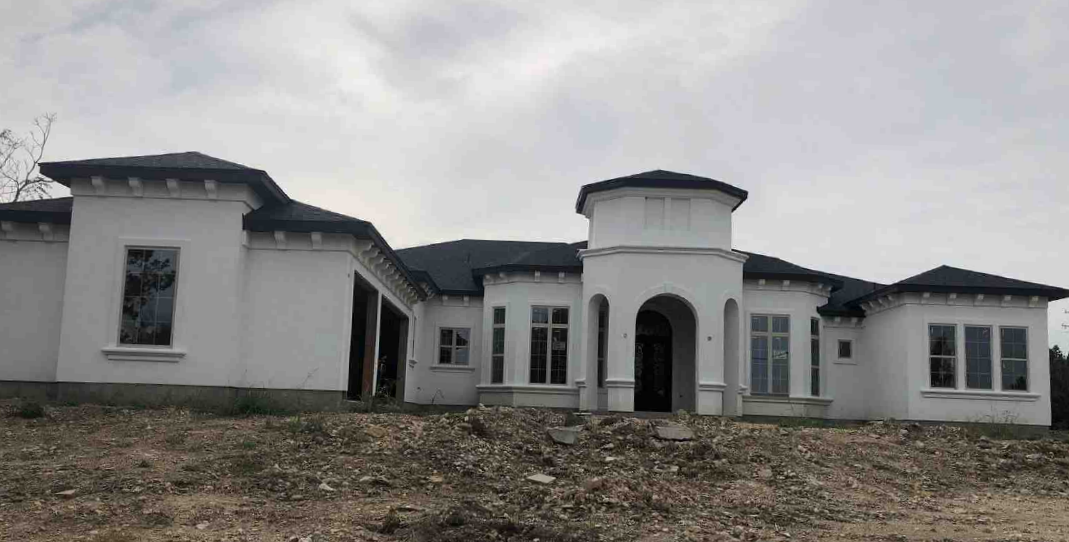 Completed Construction, TX 7/2022
Owner Builder, F.M.
Camera Shy
Friendly and Flexible - You Made It Easy
"We expected the construction loan process to be very difficult. Owner Builder Loans proved to be just the opposite. Their staff was very friendly and quite flexible to work with. Thank you for helping us build our dream home."
Owner Builder, D.M and B.M.
More Highs and Lows than a Roller Coaster
"When we couldn't find the house we wanted, we decided to build it ourselves. After learning about the loan program, I recognized a great opportunity and grabbed it. It has been a wild ride with more highs and lows than a roller coaster. High marks to Cathy at Owner Builder Loans. She answers all our questions and keeps the checks coming right on time. We have been able to pay contractors immediately and motivate them to complete projects more promptly."
Owner Builder, D.T. and K.T.
Easiest Draw System Ever
"Their draw system is the easiest I've ever found and they offer increases and extensions."
Construction Industry Expert and Author, C.H.
Helping Us Finish Construction
"It seemed like a good idea when we started construction on our new house with our own money. We had no idea that financing could be a problem. We were well into the project when we started looking for a loan to finish construction. I really started to worry when every lender we talked to said no. When a broker friend recommended your loan program - we were so relieved. You guys have a great program and a great team. We want to say a sincere THANK YOU for helping us finish our house."
Owner Builder, M.H. and C.H.
We Saved Money
"Owner Builder Loans allowed our dream home to become a reality. We saved money by ordering draws only when they were finally needed. Having this money immediately available allowed us to negotiate the very best in prices from our suppliers and subcontractors. Thank You."
Owner Builder, I.J. and P.J.
You Helped Us When No One Else Could
"We were determined to build our own log home, but the banks would not finance us as owner builders. Owner Builder Loans provided us with a construction loan and made our dreams come true. We had absolutely no hassles and our checks were always on time. We give your program an excellent rating."
Owner Builder, W.K. and C.K.