How Smart Does Your House Have to Be?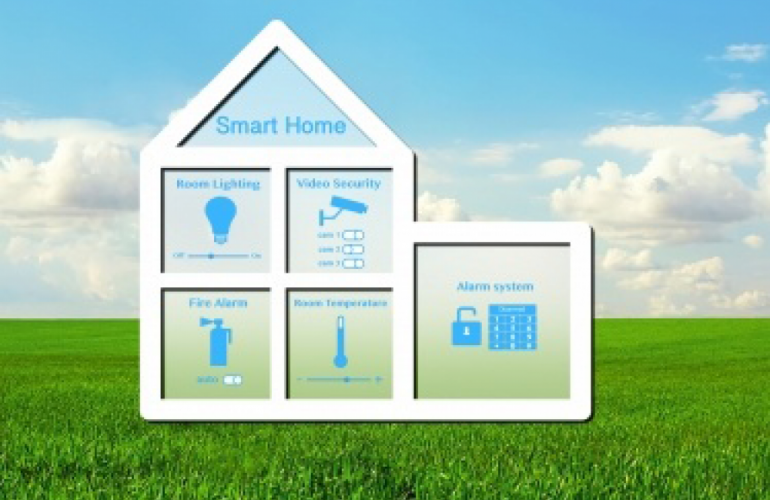 Technology advances are making our homes 'tech savvy' by allowing us to run our homes remotely from a Smartphone, PC or tablet. You can set up individual home automation components or you can tie all components together in a whole-house solution. But before you get lost in the host of products on the market you need to understand a little bit about the technology behind the systems.
Home Automation Technology
There are many competing home automation standards for both hardware and software that allow you to remotely control your home's security system, lighting, climate control, appliances, and consumer electronics.
You will need to determine which platform you will use so that all your controls and automation sub-systems are compatible. One suggestion is to list your top home automation sub-system components, the ones that are the most important to you. Researching how well they perform on each platform will give you a head start in making your choice. Once you have narrowed your choices, you can check out the secondary home automation components on your wish list.
Some of the current home automation platform front runners include:
INSTEON: Uses both the existing home wiring (power line) and radio-frequency communication to add remote control and automation to home control applications of all types.
Z-WAVE: A wireless communications protocol designed for home automation and remotely control applications of residential homes and light commercial environments.
ZIGBEE: (Mesh network) Communication protocols uses small, low-power digital radios to create personal area networks that can transmit data over long distances by passing data through intermediate devices to reach more distant ones, creating a mesh network. ZIGBEE Certified Product Directory
X10: Communication protocol for home automation using power line wiring and brief radio frequency bursts for home automation signaling and control. A wireless radio based protocol is also defined.
Benefits of a Smart House
Beyond the cool factor, automating your home's systems with remote monitoring and controls provides you with:
added safety and security
added visibility and awareness
time saving and convenience
lower utility bills and peace of mind
ability to keep tabs on your children and pets
Insurance Discounts
Have fun exploring your options – and don't forget to ask your insurance agent if they offer homeowner policy discounts for installing a home automation system.